#About Tair Chu│How To Own Customized Wrapped Cutlery For The Shop?
You could follow the meal demand for your shop to be customized single wrapped cutlery or other kinds of package.
---
15 Nov, 2021
Tair Chu has a professional machine to wrap the cutlery, like single-wrapped cutlery, plate and fork set for cake, tableware set, and so on.
We provide reassuring cutlery for food service.
Let's make special cutlery set for your shop!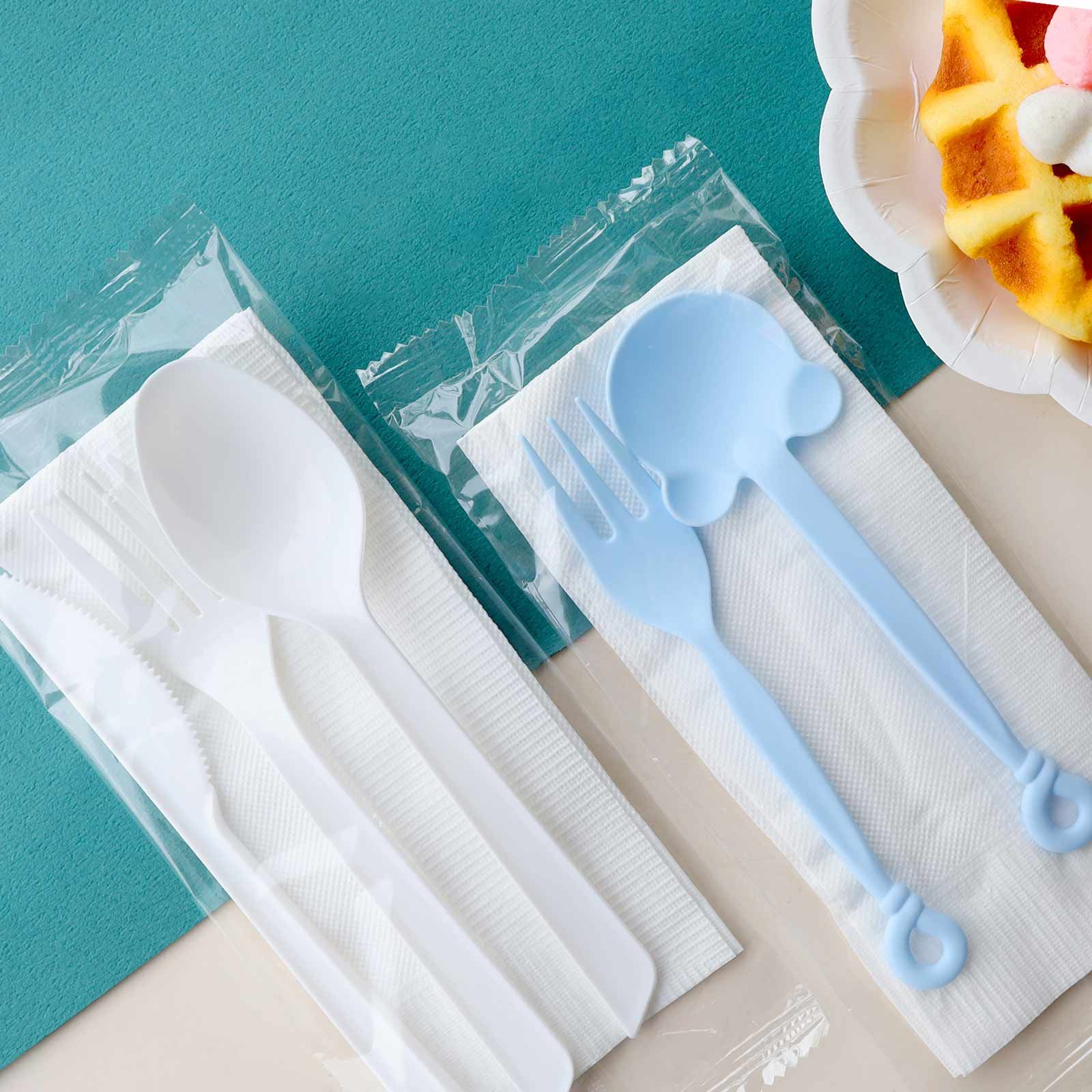 Contact us:
Tel:+886-4-23350398
Address:No.80-18-1, Qingguang Rd., Wuri Dist., Taichung City 41462, Taiwan

Latest Catalog
Download the latest catalog, catch the hot product

Download
Tair Chu #About Tair Chu│How To Own Customized Wrapped Cutlery For The Shop? Introduction
Tair Chu Enterprise Co, Ltd. is Taiwan supplier and manufacturer in plastic injection and food package industry. Tair Chu has been offering our customers high quality plastic cutlery, plastic spoon, plastic fork, plastic knife, plastic spork, ice cream spoon, cake fork, party cutlery, PLA cutlery, PET cups, plastic cups, cake spoon, cake knife, dessert spoon, dessert fork, fruit fork, cake server, colorful spoon, plastic tableware, plastic flatware, disposable cutlery, disposable tableware, disposable flatware, plastic cutlery set, disposable spoon, disposable fork, disposable knife, disposable spork, tea spoon, soup spoon, PLA spoon, PLA fork, PLA knife, PLA tableware, PLA flatware, heart shape spoon, coffee lid, travel lid, gelato spoon since 1978. With both advanced technology and 43 years experience, Tair Chu always make sure to meet each customer's demand.
Tair Chu welcome you to view our high quality products
Spoon
,
Fork
,
Knife
,
Spork
,
Cup
,
PET Cup
,
PLA Cup
,
Cake Knife
,
Cake Servers
,
Cake Cutter
,
Cake Fork
,
Plastic Lid
,
Cup Lid
,
Food Container
,
Cutlery Pack
and feel free to
Contact Us
.