Best Sale
Over 40 Year of Plastic Cutlery Design and Plastic Tableware Wholesale Supply - Tair Chu
Tair Chu Enterprise Co, Ltd., since 1978, is a plastic cutlery design and plastic tableware manufacturer with strong in-house production capability.
3000 product selections, Eco friendly, ISO 22000 and HACCP production, ERP system and ISO-9 clean room for tableware product. Sophisticated package design and excellent customer services. We have not only been continuously improving the processing procedures but also invested largely in production capacity and facility expansion.
Tair Chu has been providing customers high-quality plastic flatware, cutlery and tableware products, both with advanced technology and 37 years of experience, Tair Chu ensure each customer's demands are met.
View our quality products
Spoon
,
Fork
,
Knife
,
Spork
,
Cup
,
PET Cup
,
PLA Cup
,
Cake Knife
,
Cake Servers
,
Cake Cutter
,
Cake Fork
,
Plastic Lid
,
Cup Lid
,
Food Container
,
Cutlery Pack
and feel free to
Contact Us
.
From Plant to Plastic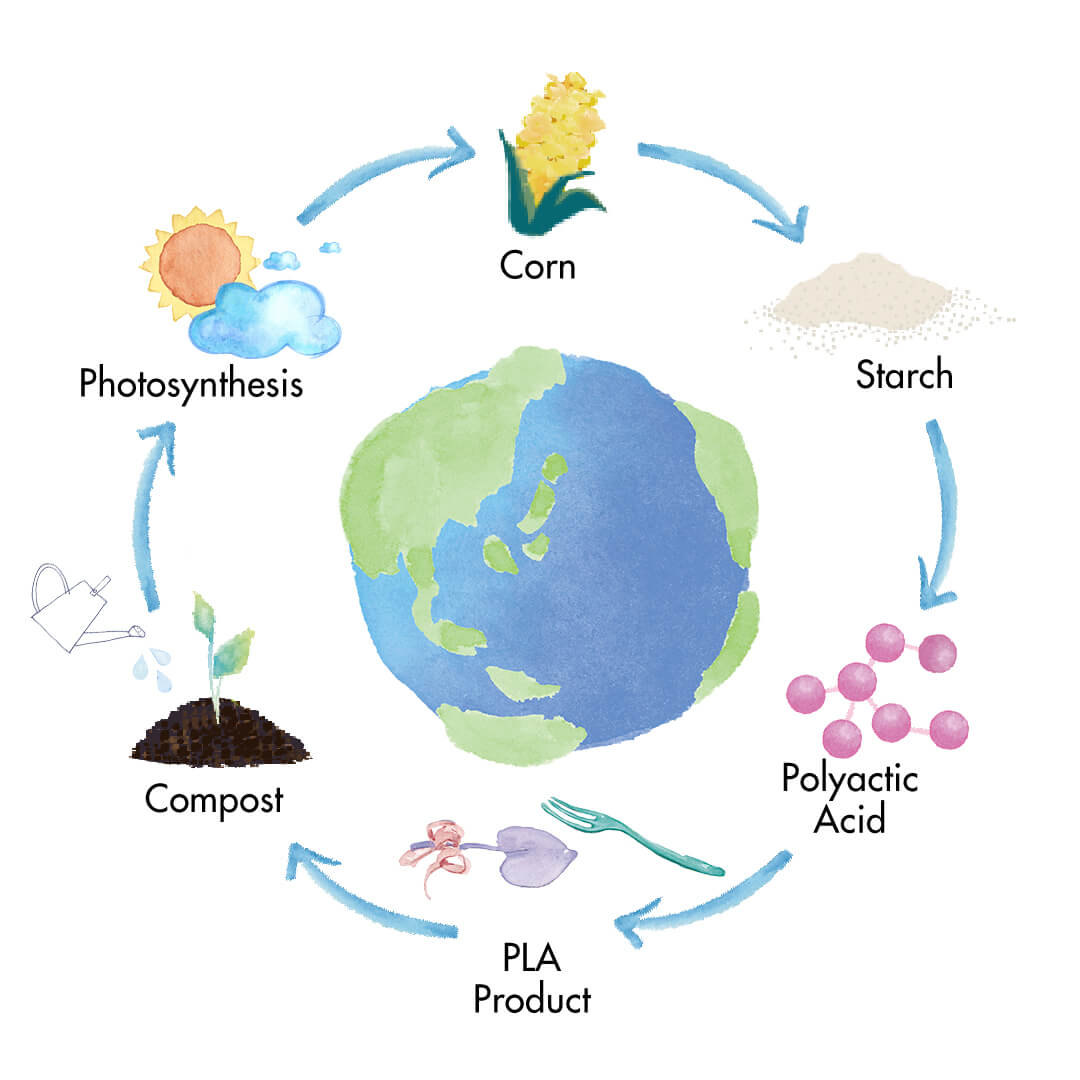 PLA - Corn Plastic
Unlike traditional plastic is made from petroleum; Corn Plastic is made from corn starch which is non-toxic and renewable resource. Corn Plastic product looks and feels like traditional plastic but Corn Plastic can react in landfills like other organic waste (Ex. food). It is 100% biodegradable and compostable. Like regular plastic products, your company logo can be printed on PLA cups or customized PLA cutlery.
Tair Chu Eco Friendly Tableware
In order to provide better and healthier products for customers. Tair Chu devote to develop Corn Tableware which does not result in environment pollution. Tair Chu Corn Tableware include cups, cup lids, cutlery which are all designed and manufactured in Taiwan. We called them Love Earth Series.
Related PLA Products
---