Tair Chu is happy to get a new design patent for Ice Cream Spoon!
2019/02/19
Tair Chu
Tair Chu new ice cream spoon has design patent on February 2019.
This 8cm Frozen Spoon with Spork Design is design for the ice cream or yogurt.
There are pastel colors for the mini plastic spork you can choose for your desserts.
Specification for PS Material ice cream spoon:
Length: 8 cm
Weight: 1.5g
Material: PS
Color: Pearl, RaspBerry, BubbleGum, SunFlower, Mint, Forest, LemonGrass, Lavender, Black
Specification for ECO Friendly ice cream spoon:
Length: 8 cm
Weight: 1.9g
Material: PLA
Color: Vanilla, Marshmallow Pink, Avocado Milkshake
Thanks for your support.
We will create more stylish cutlery ,and add value to your desserts and meals.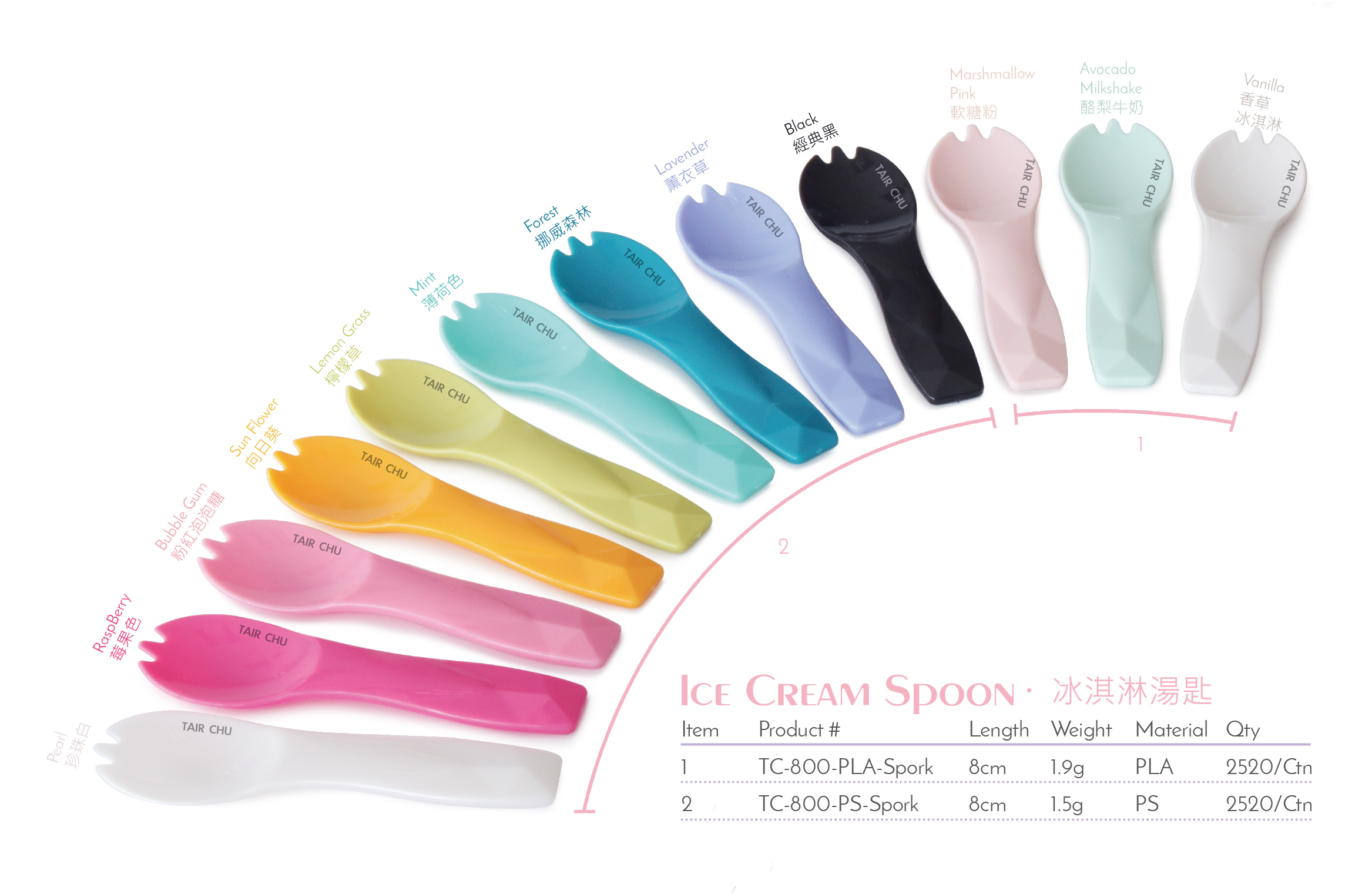 More Design Patent: Patent
Patent For Tair Chu Frozen Spoon with Spork Design